---
---
The first supplement Elite Labs ever released was the incredibly large 20lb mass protein formula, Mass Muscle Gainer. All these years later, the brand has now introduced an even bigger 25lb gainer called Extreme Massive Mass Gainer, that packs even more calories per serving.
Elite Labs' all-new mass protein formula is essentially a bigger version of the original Mass Muscle Gainer. It provides the same amount of protein per serving at 60g from a blend of whey, milk, and casein protein sources, along with a light 4 to 5g of fat depending on the flavor.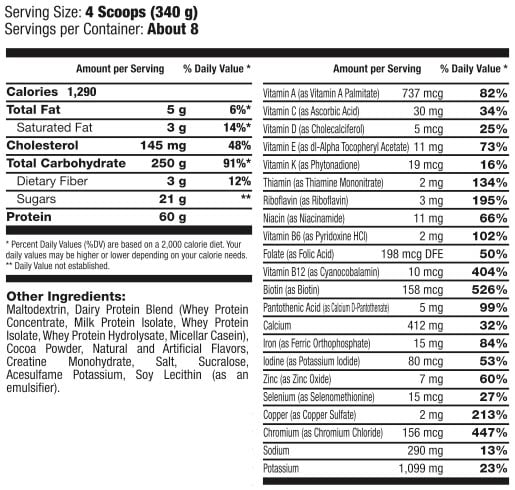 Where Extreme Massive Mass Gainer really sets itself apart from Elite Labs' first gainer is with its carbohydrates, and therefore calories. While it does actually have around 30% less sugar, the brand's new mass protein packs a massive 249-252g of carbohydrates giving it a grand total of 1,270-1,290 calories.
You can now purchase Elite Labs' Extreme Massive Mass Gainer through its website in a massive 25lb bag or a significantly smaller eight serving, 6lb bag. The extremely calorie dense product has four very typical tastes to choose from with Chocolate, Cookies and Cream, Strawberry, and Vanilla.
---